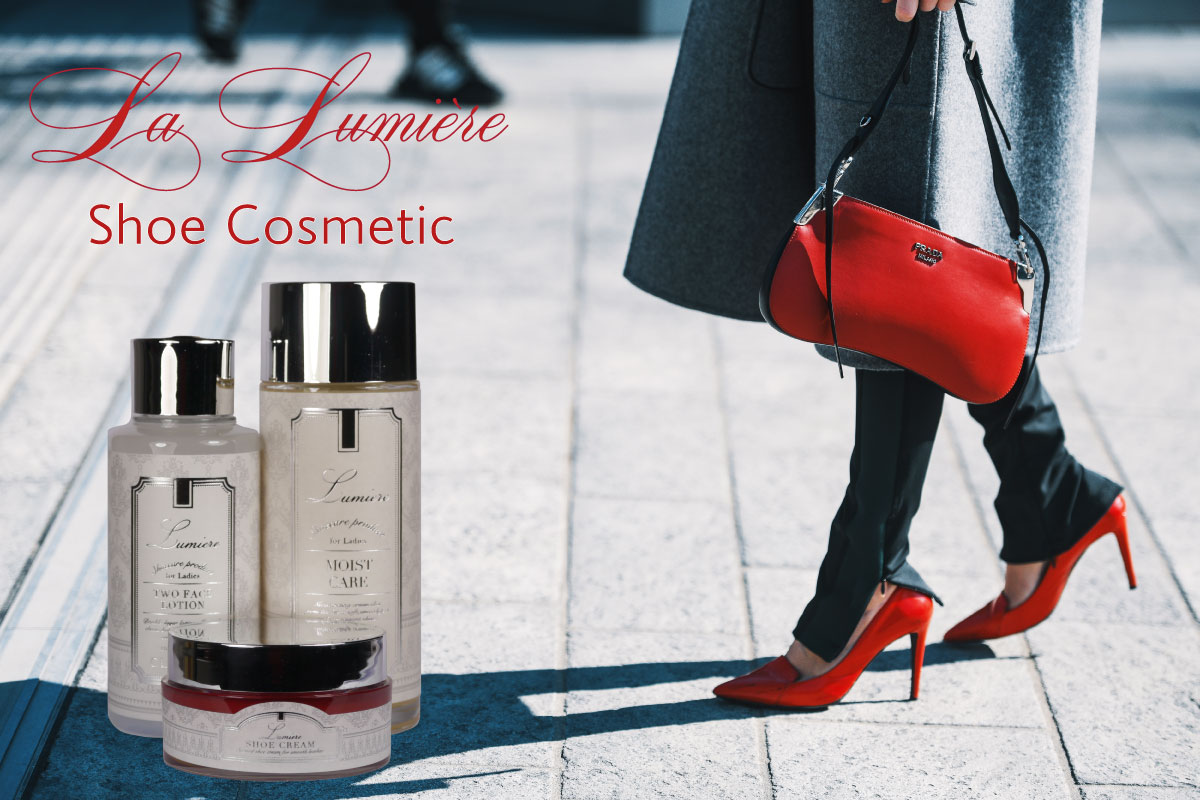 Shoe Cosmetics
In addition to its elegant design, the La Lumière series is characterised by its high product quality,
based on organic Argan oil and intensive colour pigments in addition to carnauba wax.
especially by their special fragrances.
The La Lumière cream is the only shoe cream with the fresh scent of citrus, neroli and lavender aromas.
The La Lumiére range is distinguished by its very high quality due to the use of organic argan oil,
used in cosmetics, macadamia butter and, in addition to carnauba wax and other natural ingredients
such as sugar cane- and green tea extracts.
La Lumière is shoe cosmetics!
It is produced in the best quality in Japan by Columbus, a manufacturer with over 100 years of experience
and distributed exclusively on the world market by the Boot Black Shop.
E-Mail
urban@bootblack-shop.com