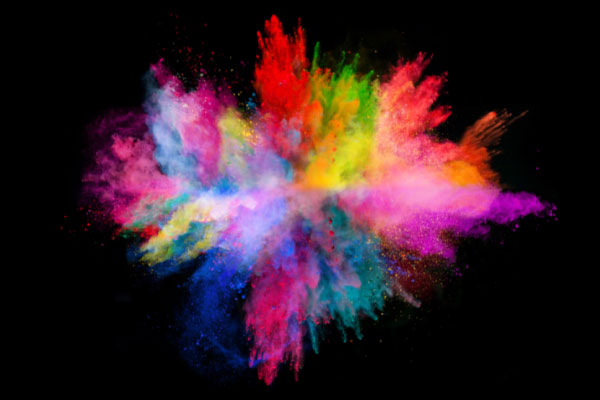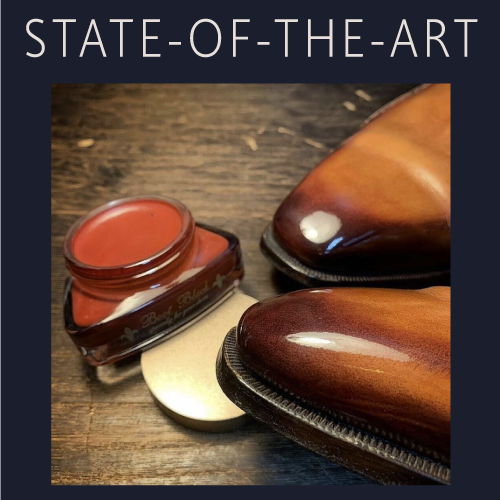 STATE-OF-THE-ART
The Boot Black 1919 series is the HIGH-END line from Columbus, developed and produced in the Matsudo Factory in Tokyo, which was founded in 1919.
STATE-OF-THE-ART stands for the absolutely outstanding products of
Boot Black 1919, which are unrivalled in quality worldwide, such as:
Artist Palette No 1
Two Face Plus Lotion
Suede Rich Moisture
THE BRUSH
Rich Moisture
Lizard & Crocodile
High-Shine Cleaner
Suede + Nubuck Steelbrush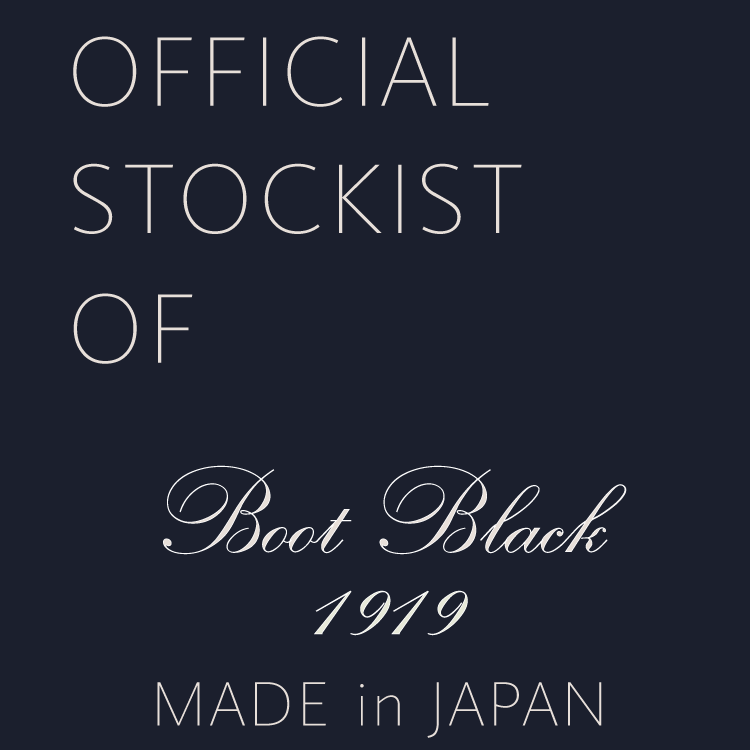 Official Stockist
I am at your disposal at any time, even before the purchase,
to answer your questions or
or for advice on shoe and leather care.
at your disposal
You can find further tips on new products or solutions to problems such as removing stains or repairing scratches in my forum:
https://www.bestofbest-mode.com/forum.php
Please send me your questions via the e-mail form below.
on weekdays
09:00 -20:00 o'clock MEZ
on the weekend
10:00 – 20:00 o'clock MEZ
E-Mail
urban@bootblack-shop.com
Address
Boot Black Shop
Urban Buchmann
Herrenstraße 49
66740 Saarlouis
Deutschland
IMPRESSUM
Boot Black Shop
A company of
Urban Buchmann
Herrenstraße 49
66740 Saarlouis
Germany
Phone        +49 6831 42060
E-Mail   urban@bootblack-shop.com
Responsible trade office:         Kreisstadt Saarlouis
Reponsible tax office:             Finanzamt Saarlouis
VAT-ID:                        DE-137892964
Alternative dispute resolution pursuant to Art. 14 (1) ODR-VO and § 36 VSBG:
The European Commission is providing an online dispute resolution (OS) platform that you can find at https://ec.europa.eu/consumers/odr. We are prepared to participate in an out-of-court conciliation procedure.span>