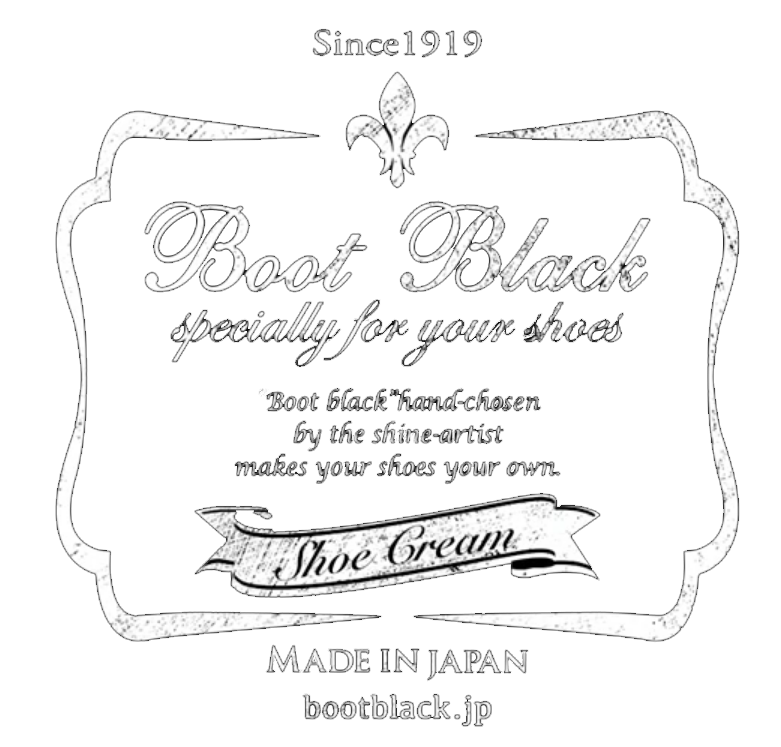 The company Columbus was already
1919
founded
– the name of the company founder also carries the factory building:
The Matsudo Factory
.
In 1948 the company changed its name to The Columbus Co. Ltd. and the president chose the ship of Christopher Columbus,
the Santa Maria, to company logo.
Factory to a considerable extent.
In 2019, the Matsudo Factory and Columbus will celebrate their 100th anniversary.
The care series Boot Black is the high-end series from Columbus; at the same time, the Matsudo Factory also produces other series, which are intended exclusively for the Japanese market.
The Boot Black series is completely different – a class of its own!
Anyone who knows other premium products will be surprised – promised!
The shoe polish is incredibly easy to spread – others too, you will now think for sure, but it gives the leather an incredible amount of colour, and after the second or third wafer-thin application the user recognizes by the shine that he has applied enough.
The shoe polish is polishable after only a few minutes.
The user can increase the shine of the cream if he has previously applied the care lotion of the Two Face Plus Lotion; the antioxidant and smoothing effect of the argan oil contained in it already achieves a high gloss with the cream that one would hardly have thought possible before and would rather have expected a shoe wax.
Shoe Polish, the shoe wax, is also completely different!
While there is currently a trend to add more and more solvents to the shoe wax to allow easier application and high gloss, the boot Black shoe wax is also different.
From the very first job you notice that it shines'differently' somehow.  After the second or third application at the latest, the user realizes that this wax forms a homogeneous wax layer on the leather and is incredibly easy to polish.
This will be particularly appreciated very quickly with multilayer water polish.
The special feature of Columbus is that all care products are coordinated and the Boot Black series consists of highly developed high-end products.
<HIGH LIGHTS
There you will find the products, which as far as I know are manufactured by no other manufacturer in the world, error of course reserved.
Two Face Plus Lotion – a 3-in-1 lotion:
Leather cleaner and care lotion with argan oil from the cosmetics industry
High Shine Base & Coat – High gloss in no time at all
Polish Water – polishing water for all shoe waxes, especially for the HIGH SHINE series
Rich Moisture – Intensive moisturizer for all smooth leathers
Artist Palette No 1 – the shoe cream without water content, made on pure oil basis!
Collections – the shoe polish for patinating and re-colouring leather that can be removed again