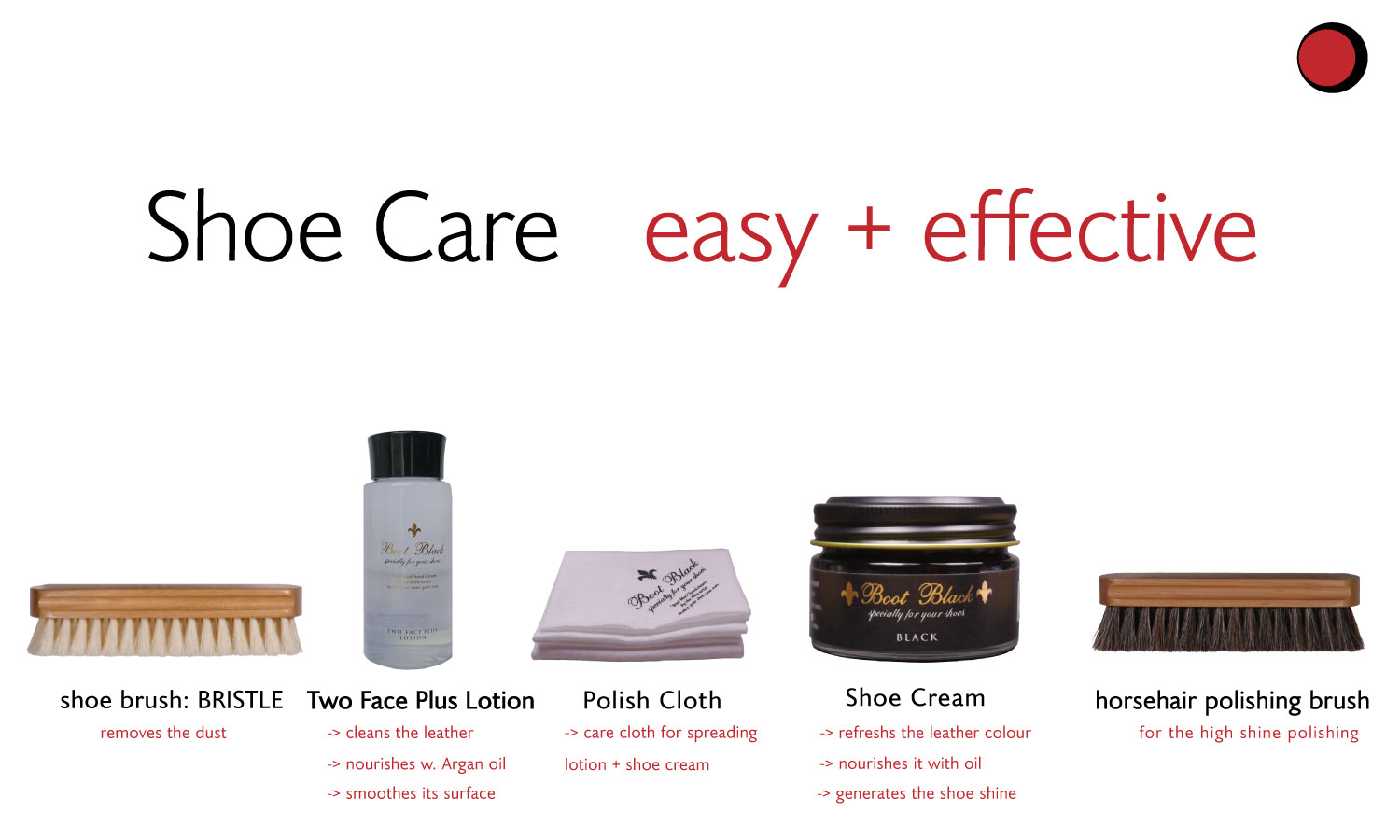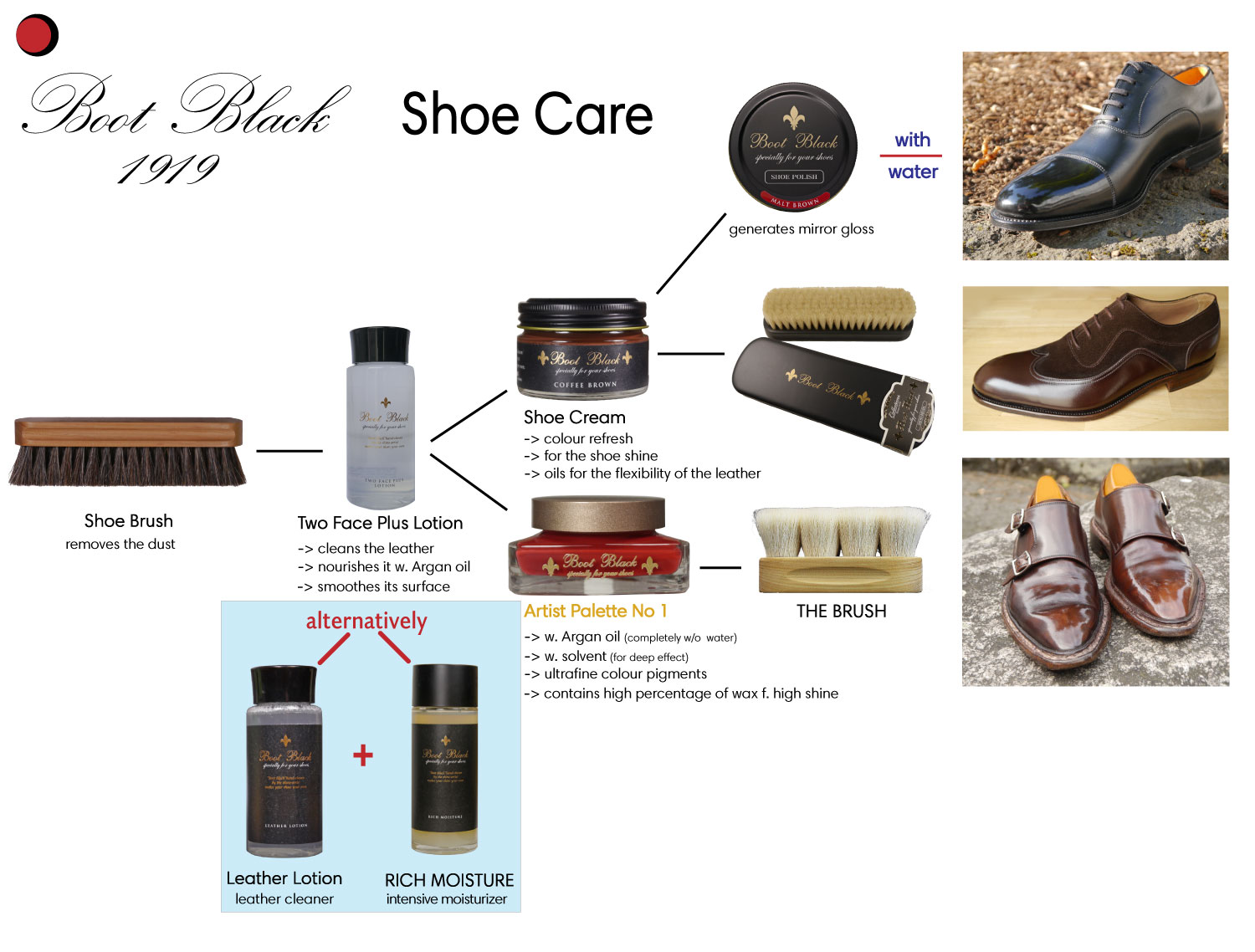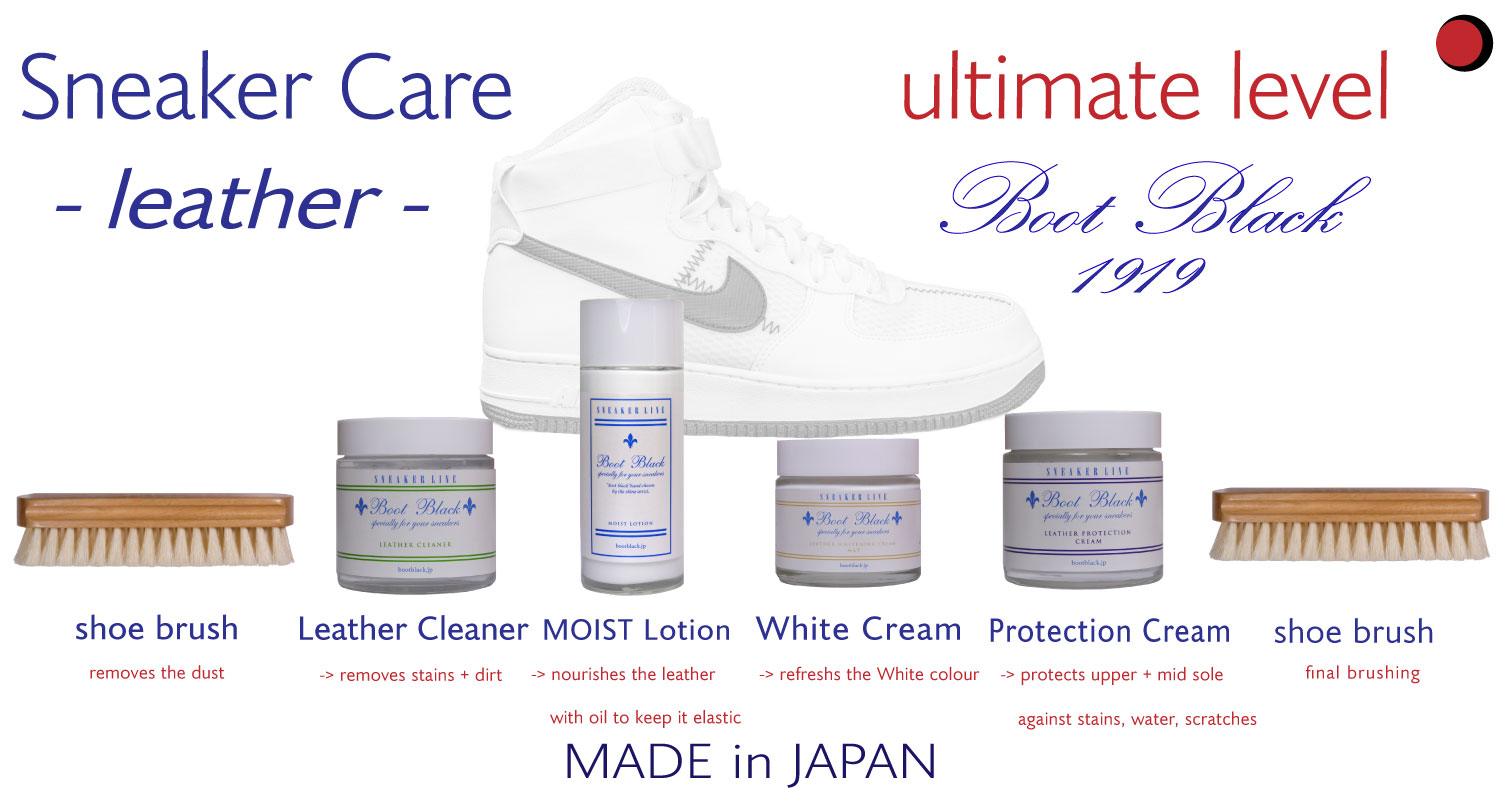 How to take care?
bags, briefcases, belts, purses….</strong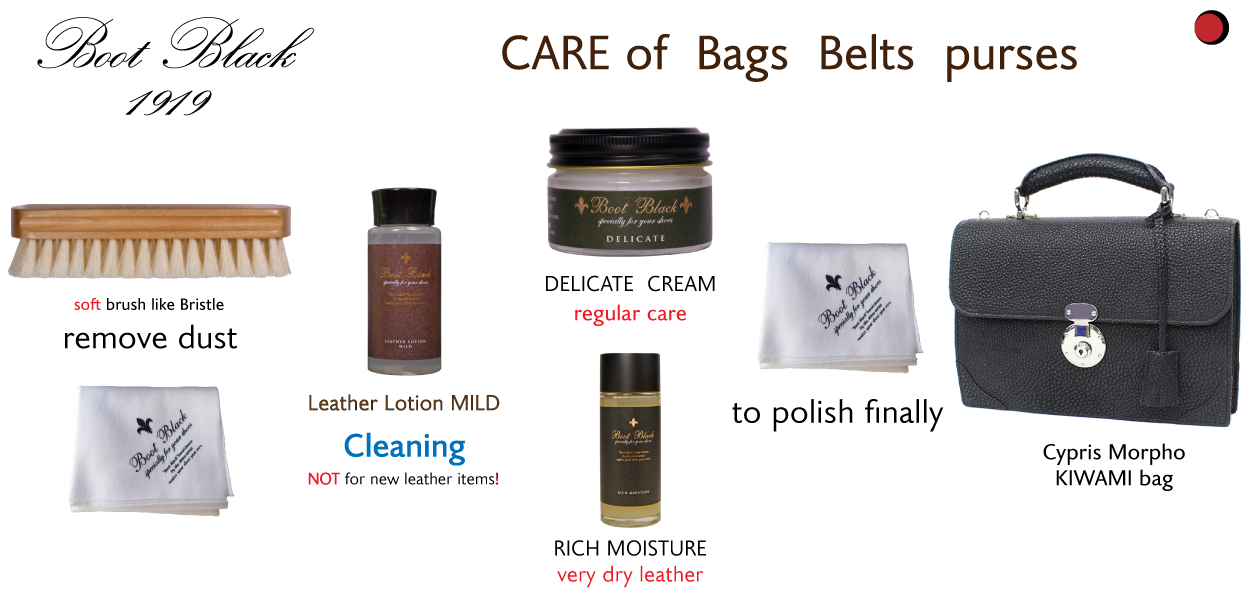 The products are the same ones as shown before
Patina + (re-) Colouring
Verleihen Sie Ihren Schuhen eine Patina oder frischen Sie die Farbe auf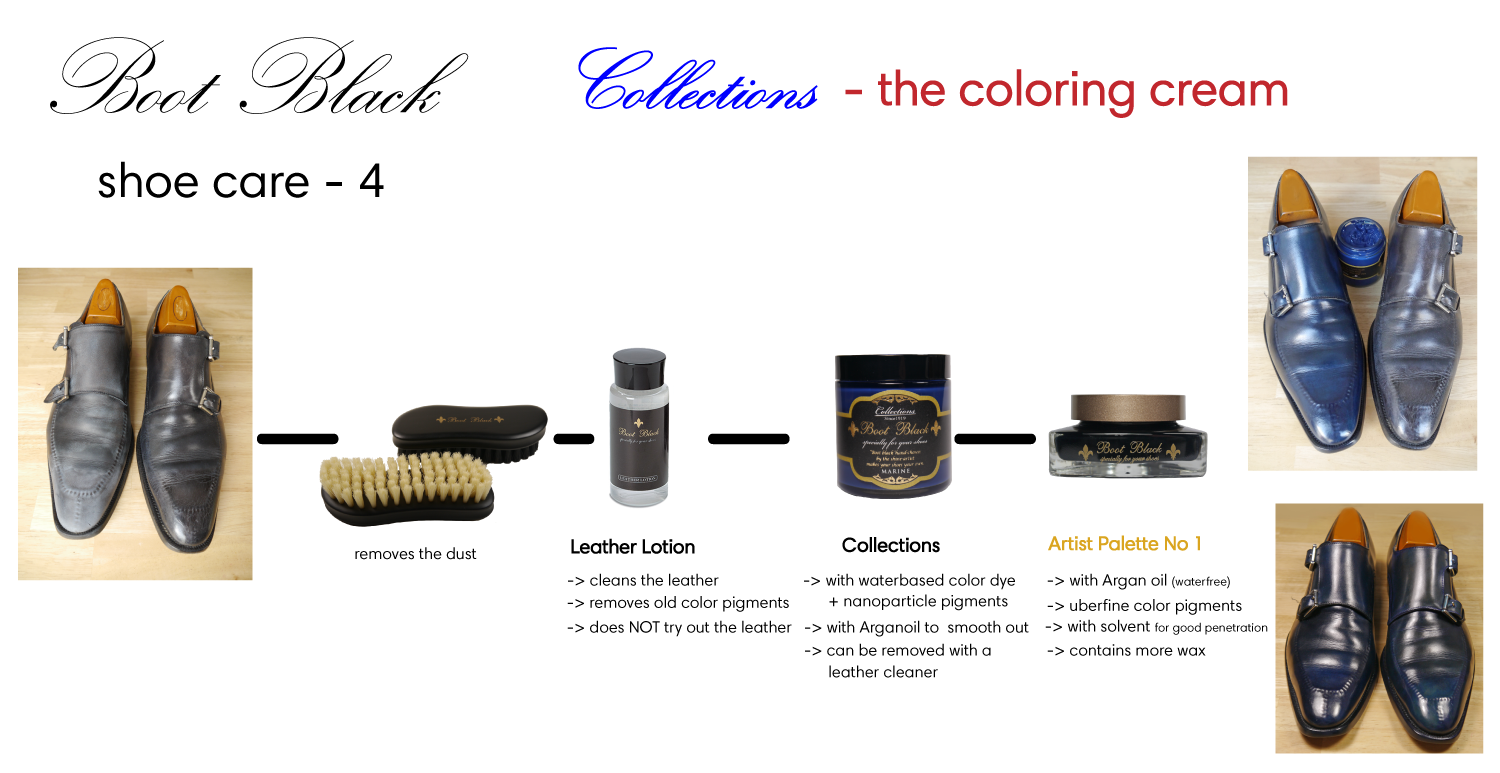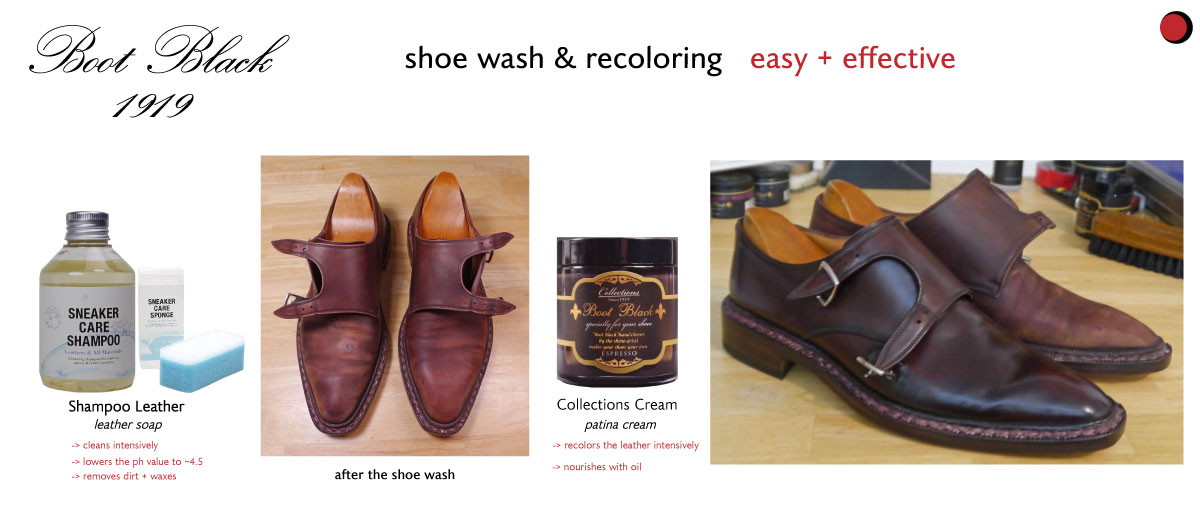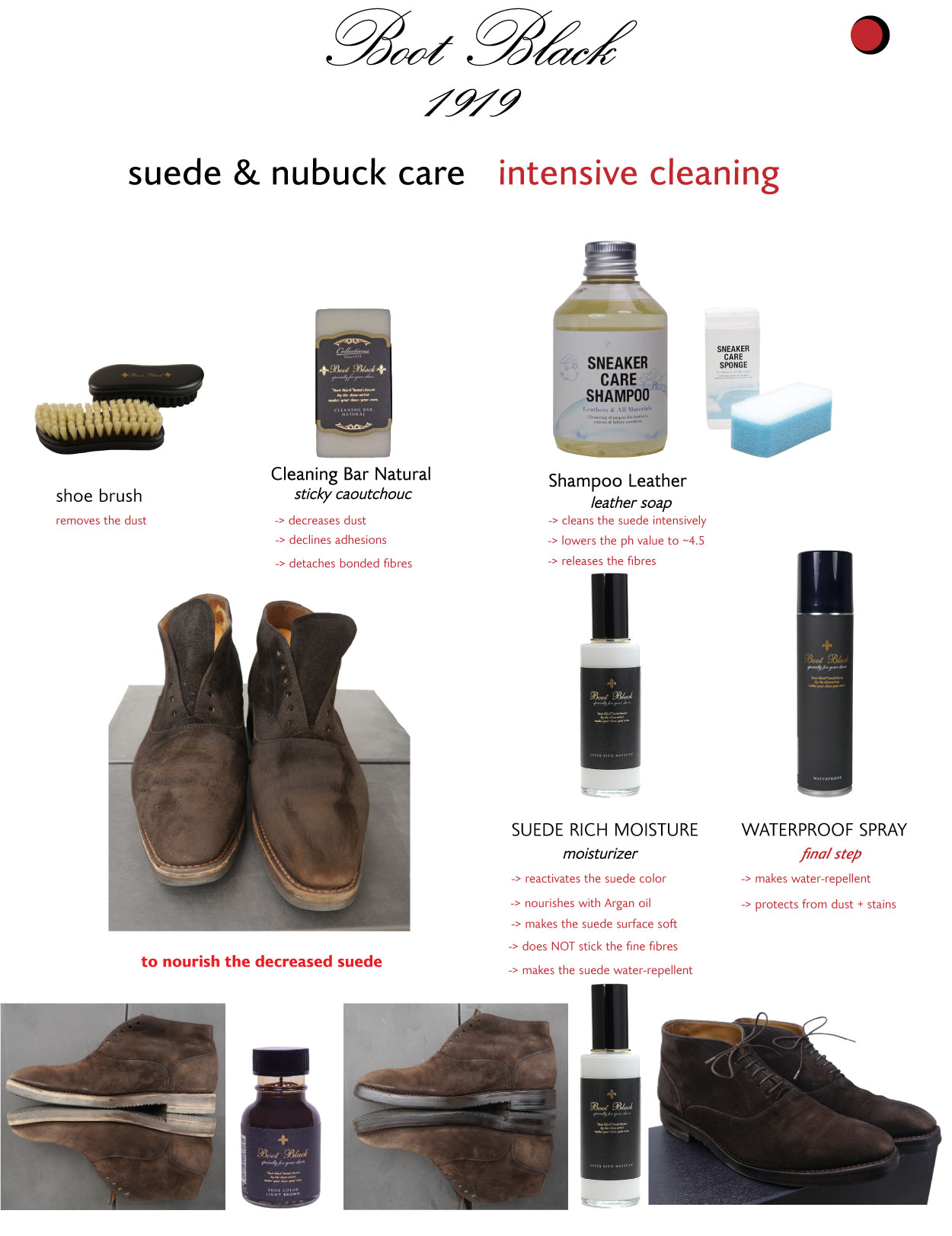 The wax, coloured Shoe Polish or High-Shine Coat in brown or black, completely cover the leather surface,
the scars are not longer visible, and the result is a high gloss, comparable to the one of a patent leather shoe.
Both Shoe Polish and High-Shine Coats in different colors contain only waxes
but no plastics and nor acrylics neither silicone!
The wax receipt is mixed from over 20 waxes in years of work and the 100 years of experience pay off.
The toe of the shoe looks and shines accordingly, as if it had been covered with a transparent glass layer, it glistens.
The scars remain visible – you can see the hair outlet channels.