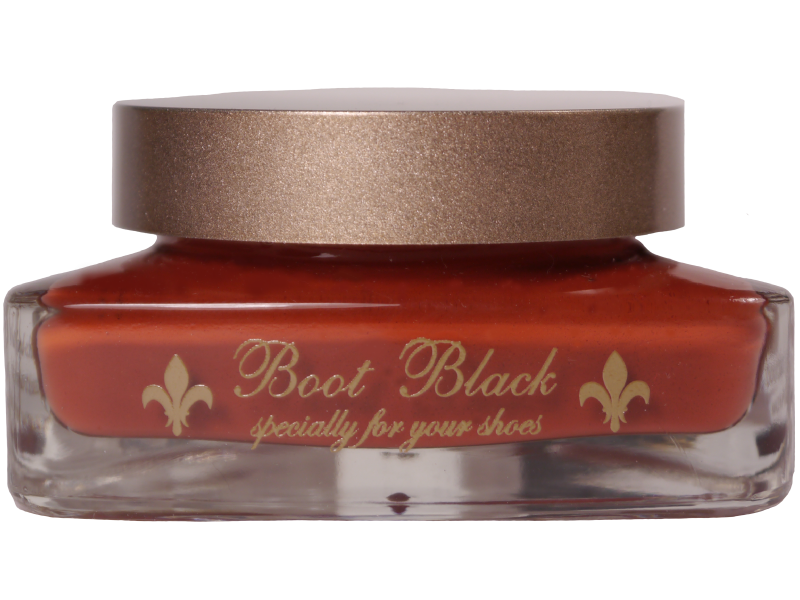 Artist Palette No 1  – shoe cream
State-of-the-Art shoe cream of the Boot Black series
The Artist Palette No 1 is the state-of-the-art shoe polish of the Boot Black series.
It contains ultra-fine colour pigments for a very intensive colour refreshment;
an increased wax content for a very high gloss, which can loosely compete with shoe wax,
and argan oil to keep the leather permanently elastic.
Mixed on the basis of argan oil, it contains a solvent and is completely water-free.
After approx. 3 thin layers the Artist Palette No 1 can even be polished with water to the highest shine,
and it's a shoe cream!
Contens: 35 gr
Colors: 20