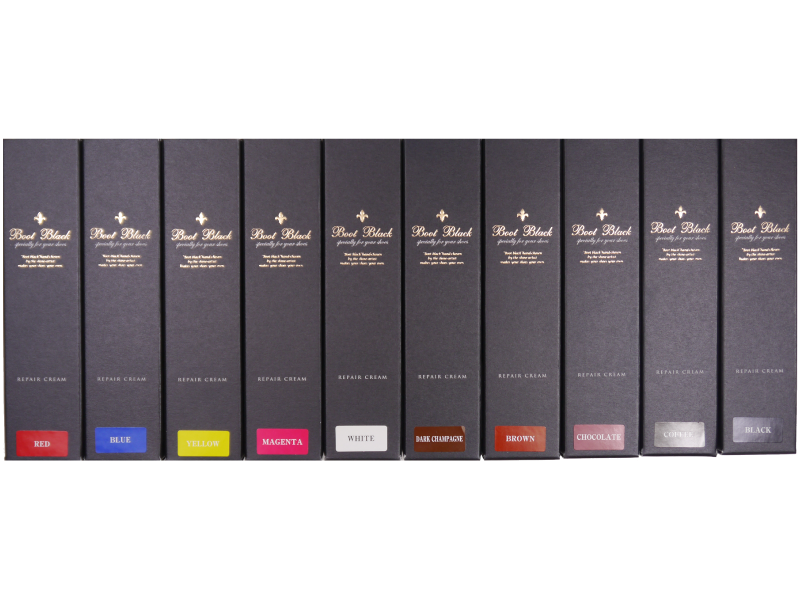 Repair Cream for shoes and smooth leathers
For the repair von scatches + damages of leather
Available in 10 colors
For repairing damage to leather.
The Repair Cream is pressed into the cleaned and degreased notch and sanded flat after drying;
Fine sanding takes place during cream application, wet-on-wet with the enclosed wet paper.
The Repair Cream has excellent adhesive properties and very good durability.
The concretely required color can be mixed from the different colors.
3 sheets per tube of Indasa (wet) sandpaper in P400, P800 and P1200 grits are supplied and included in the product price.
Available in 10 colours
Black – Black
white
Coffee Brown
Chocolate
Brown
Dark Champagne
Blue
Yellow
Red
Magenta
Contents: 20 gr